EU unveils plans to cut Europe's plastic and packaging waste
Posted on December 2, 2022 by
DrRossH
in
Plastic Recycling
,
Plastic Waste News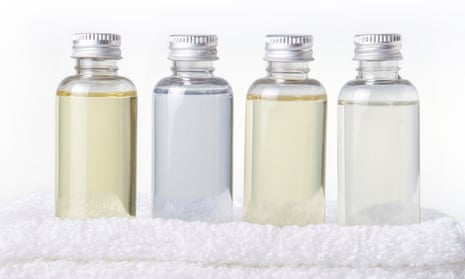 The EU executive wants to ban mini-shampoo bottles in hotels and the use of throwaway cups in cafes and restaurants, as part of sweeping legal proposals to curb Europe's mountains of waste.
A draft EU regulation published on Wednesday also proposes mandatory deposit and return schemes for single-use plastic drinks bottles and metal cans, as well as an end to e-commerce firms wrapping small items in huge boxes.
The new rules, which will have to be approved by EU member states and the European parliament, are intended to tackle the surge in plastic and other packaging waste. EU officials estimate that 40% of new plastics and 50% of paper are used in packaging, making the sector a vast consumer of virgin materials.
The EU passed a law in 2019 to ban the most common single-use plastic items, such as plastic cutlery, stirrers and straws, but officials want to go further to tackle soaring amounts of packaging rubbish. The average European is thought to generate 180kg of packaging waste each year, which could rise by 19% by 2030, without action.
Under the latest proposals, EU member states would have to reduce packaging waste per capita by 15% by 2040 compared with 2018. Officials think this could be achieved by more reuse and refilling, as well as tighter controls on packaging. For example, e-commerce retailers would have to ensure that empty space in a box is a maximum 40% in relation to the product.