Without enough recycling facilities in Australia, some are getting creative with plastic solutions
Posted on May 21, 2023 by
DrRossH
in
Plastic Recycling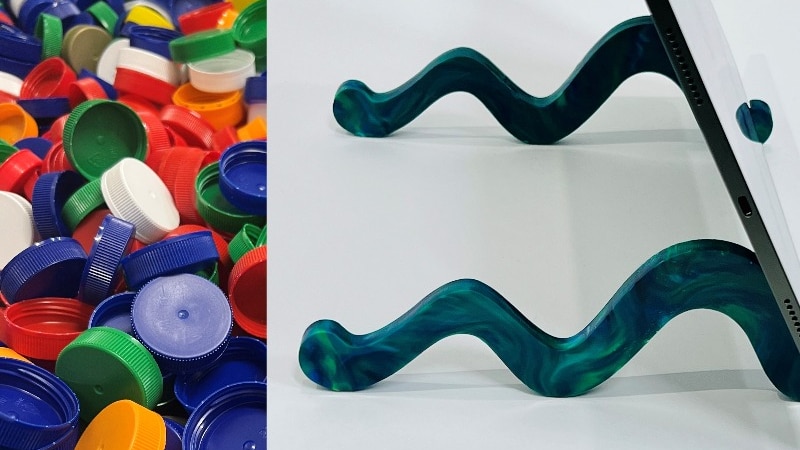 With a flick of the wrist, you've removed the plastic lid from your water bottle.
How much thought did you give to this small, round piece of plastic that keeps your drink contained in the bottle?
Despite being a hard plastic, these lids are a contaminant that much of Australia's current recycling infrastructure is not set up to handle.
But many in the sector, including Jeremy Williams from WA business Rainbow Plastic, are concerned Australia's onshore recycling facilities are inadequate.
"We haven't got the infrastructure or the capability in Australia for properly recycling," Mr Williams said.
What is the bigger solution?
Mr Cusack said he was hopeful the federal government's $250 million Recycling Modernisation Fund would help Australia increase its onshore recycling capabilities.
He said of the material Containers for Change collected, 84 per cent (determined by weight) was recycled within the country.
"The vast majority of the 16 per cent that is exported is aluminium cans, and that's because we just don't have the smelting capability to handle this recycled material," Mr Cusack said.
It is absurd that the people who are responsible for making these items have no role in their colection/recycling afterwards.   Why are they being absolved of this?  Why is it up to volunteers or not for profits to work hard to try and resolve a part of this problem.